PaleoTax
Database system for Palaeontologists and Biologists

---
Structure of the database
The sketch below shows the outlines of the data structure. It would have been to complicated to show all 36 tables, but the sketch gives quite a good impression on the internal construction of the PaleoTax database.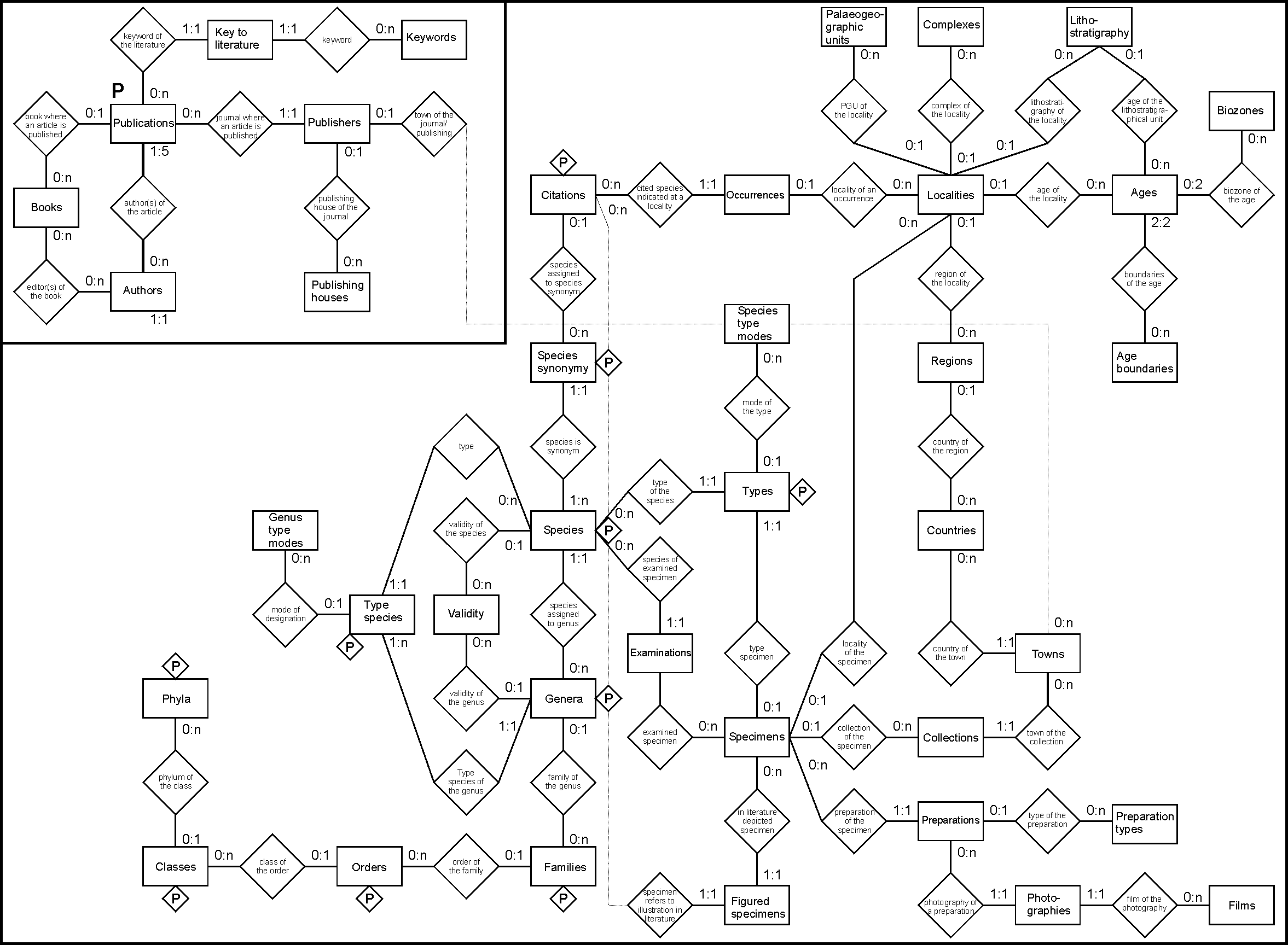 Click on the graph to enlarge it in a separate window (80 KB) !
---
© Hannes Löser, Hermosillo, Sonora, México.
Updated : 12-06-2014.